After a hard day of work on a business trip, Kate likes to relax in her hotel room with a nice glass of wine, after a few glasses the clothes come off! Kate Ground's huge juicy real tits are almost popping out of her tight bra as she un-buttons her dress shirt.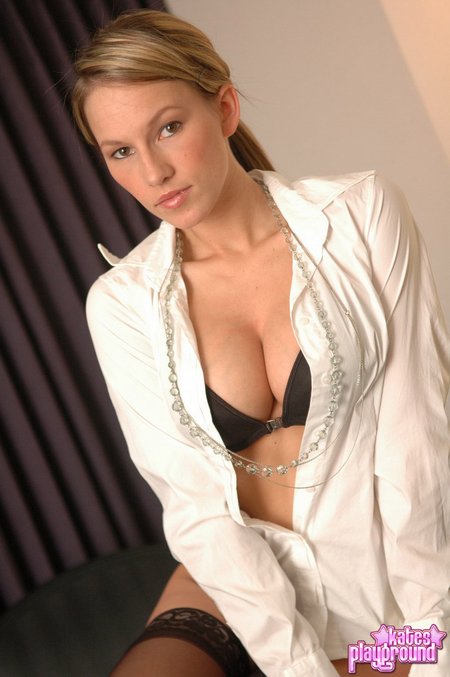 Kate's definitely going for the classy business look here with sexy black nylons on.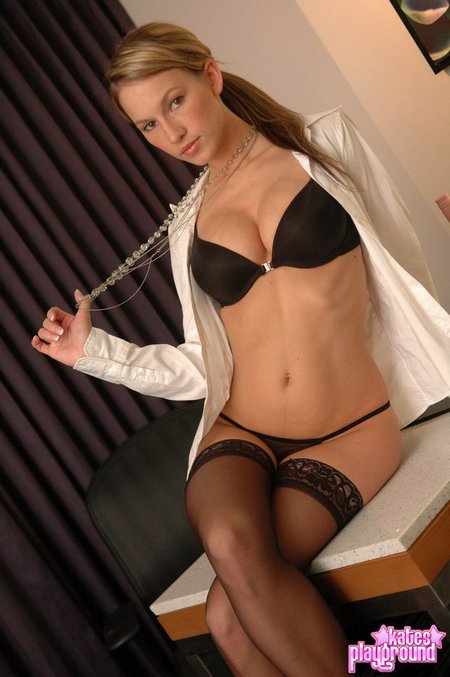 Guess what happens after this glass of wine. Join her site today at KatesPlayground.com to find out!