The one rule with Kate Ground is never get in the way of her getting her morning coffee. Kate loves her coffee and especially loves her coffee from Timmys. Watch as Kate has her morning coffee, then begin's to strip out of her sweater and tight blue jeans. Kate loves showing off her perky tits and round ass on KatesPlayground.com, here's some proof of that.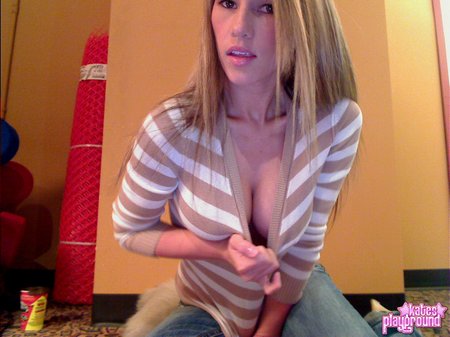 Not enough cleavage? Here let Kate make some more for you as she pulls her sweater down so you can see what she's got under it, looks like Kate went without the bra today!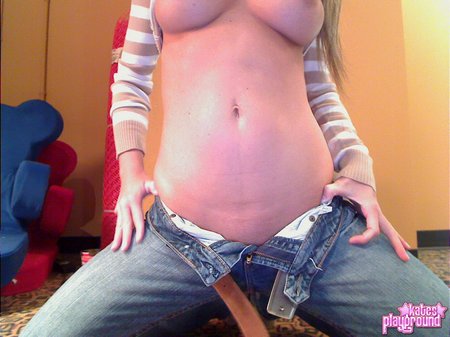 I'm a huge fan of underboob, it's the new cleavage, this is one of my all time favorite under boob pictures, even tho i know her tit's weren't covered, the picture is the underboob. So thankyou Kate and Kates Playground for this perfect shot.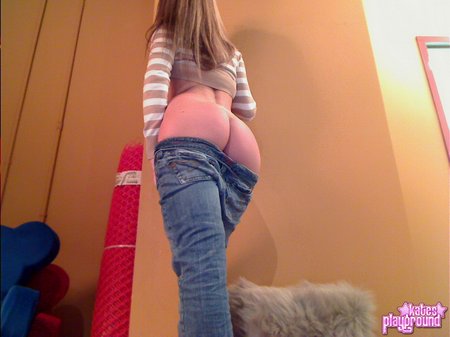 Wow, Kate went without the bra and without the panties! Kate's tight round ass looks awesome as she pulls down her tight jeans.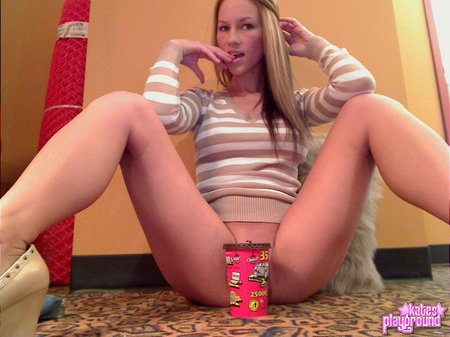 Now this would make anyone who didn't drink coffee become the biggest addict in the world!